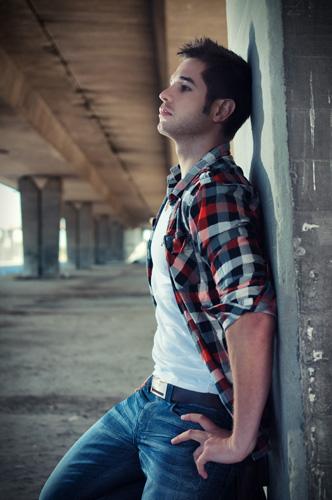 Being able to draw and paint from a very early age has always kept me on the path of an artist. My love for nature's changing beauty and human anatomy has continuously intrigued and inspired my passion for capturing it on paper. While in my early teens, I was part of the generation that experienced the very first release of Windows OS and of course my first computer. Before I knew it, computers, technology and gadgets became second nature to me and my passion to learn more, grew with it.
It wasn't until late in my matric/senior year, that I had to decide which direction I wanted life to take me. As most at that age, I was quite unsure as many are at that stage until, to my astounding surprise, I found that I could actually combine my love for art with my passion for technology! My parents enrolled me in a college in Cape Town to study 3D animation.
Finishing as one of the top in my class, I entered the world of post production for movies and product commercials. Here, I learnt how to truly let visuals speak louder than words by using 3D software to create images and video sequences of people, products and landscapes so that the audience would really feel a connection with them.
With a mountain of new found knowledge in capturing emotion through perspectives and focal points, I started to find much interest in architecture and structures. Not the mathematical way that an architect or engineer would see it, but from my artistic passenger's point of view. I wanted to make a boring structure look magnificent in its environment. Combining my know-how of 3D software with architecture came about my career in architectural visualization. With many great clients and portfolio pieces to my name, I can say it was a great success and something I still do today.
Forever on the endless path of discovery, I now needed new ways to communicate with the world, in order to showcase my works of art, and thus came about my interest in website design. This has led me to deliver a vast amount of website and online marketing solutions to many great clients both local and abroad.
My love for nature art and architecture never died however, and was until a few years back when I bought my first Nikon DSLR camera and haven't been able to put it down since! How could I? Creativity and technology bundled neatly together into a powerful black box, the size of my hand. This little device is ultimately what has started my journey into the world of digital photography and with that Soft Focus Photography. My background experience in fine arts, human motion, still product and architecture, enhance my ability to creatively capture all of these elements with nothing more than my camera. This knowledge allows me to push my photograph's quality, uniqueness and market potential to a level above most others.
When it comes to capturing that perfect shot, I don't care about beauty rest, I don't want to be checking my watch while great moments are happening around me, and I don't want you to worry about my schedule. Right from the start, you get everything you need for gorgeous, comprehensive photography shoot, whether it be product, event, location, portraiture or architectural. I will get it done and get it done professionally – Ryan Torres